2022 Theme: Airports of Tomorrow
The 2050s aviation landscape will incorporate new technologies and designs, enabling new aircraft to fly safer, faster, cleaner, and quieter. This future landscape includes the use of alternative fuels (electric, hydrogen, ammonia, sustainable aviation fuel, etc.), increased efficiency in the use of existing fuels, and changes to the shapes and designs of commercial aircraft. These advancements will require infrastructure updates or design overhauls to existing or new airports. Blue Skies challenges teams to evaluate the future landscape and propose designs to accommodate the new technology in an "airports of tomorrow" concept.
Through the Blue Skies Competition, teams of 2 to 6 students designed a 2050s airport (focusing on the exterior of the airport) that can support the climate friendly planes and aviation markets of the future.  As aviation technologies and markets change, new airport designs will be needed to support them. 
Based on the review of research paper submissions, 8 teams were chosen to present their findings in a competitive design review during the Gateways to Blue Skies Forum at NASA's Langley Research Center in Hampton, VA on June 2-3, 2022. Each finalist team received a monetary award to facilitate full participation in the Forum. Members from the winning teams earn internship opportunities with NASA's ARMD.
Click the images to view full-size versions of the infographics. 
Click the Project Title to view each team's research paper.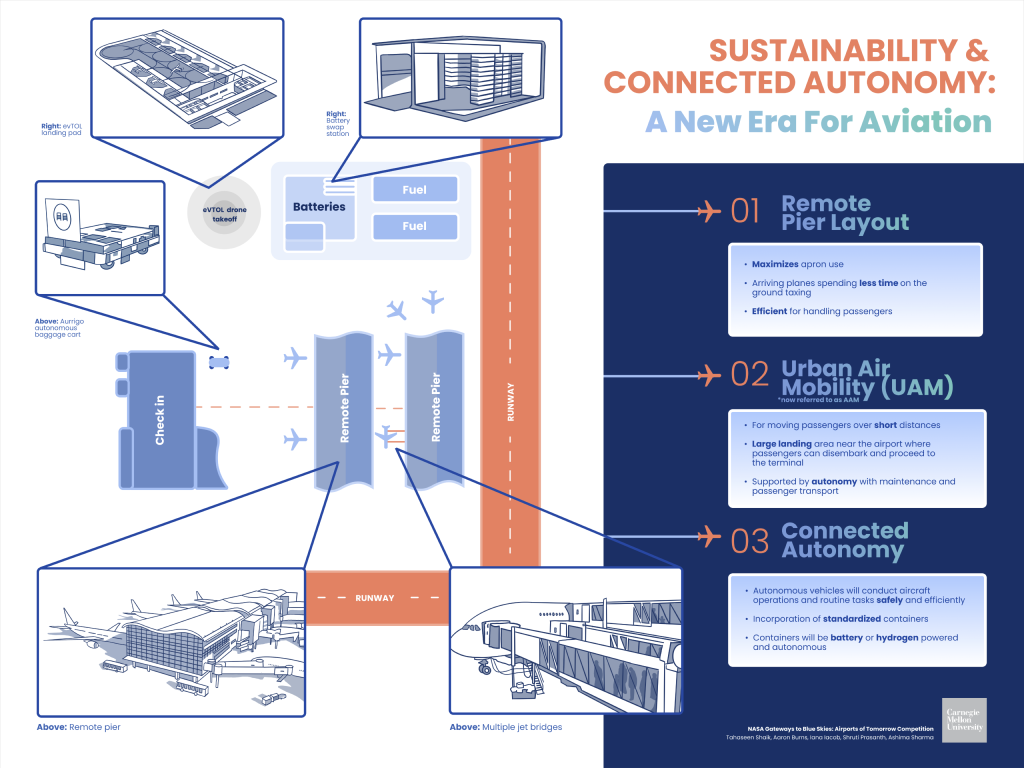 Carnegie Mellon University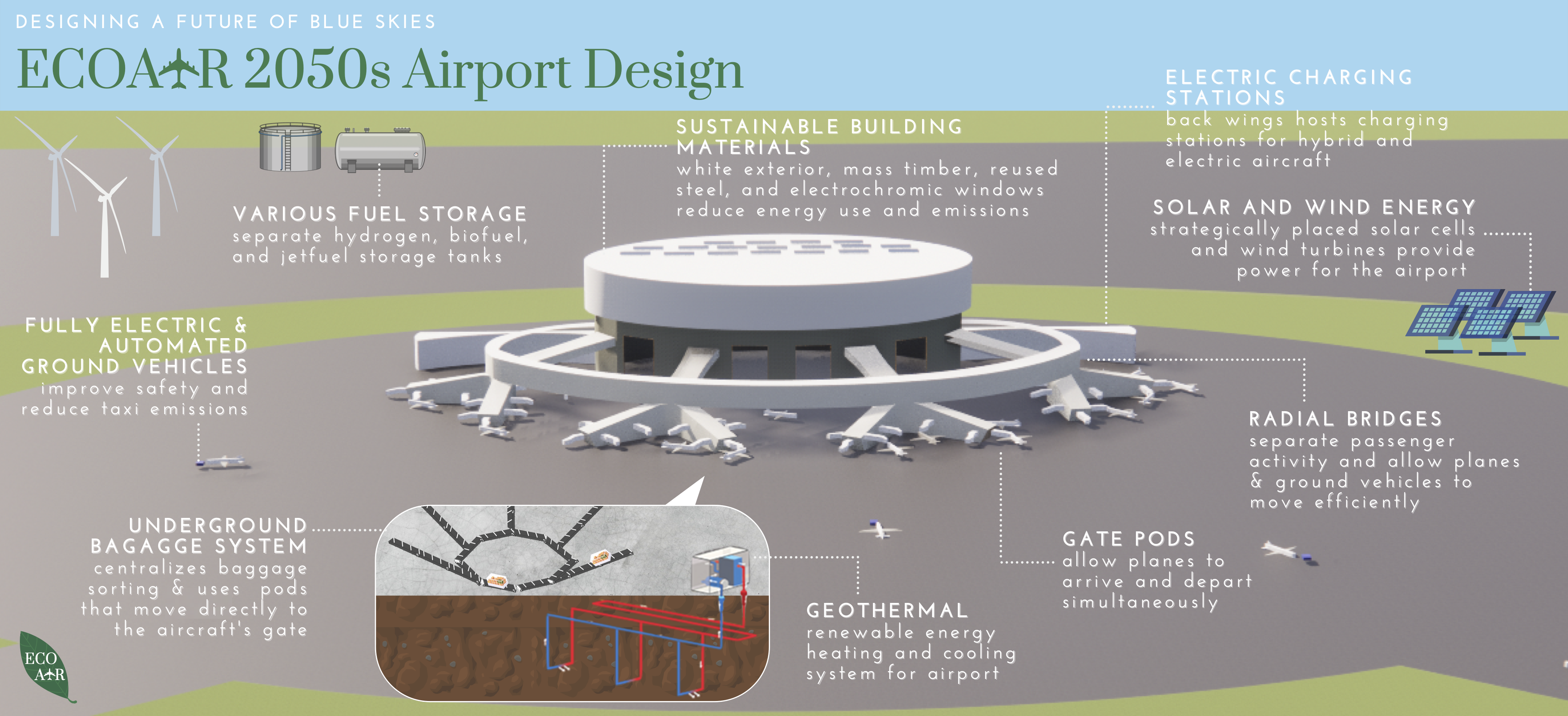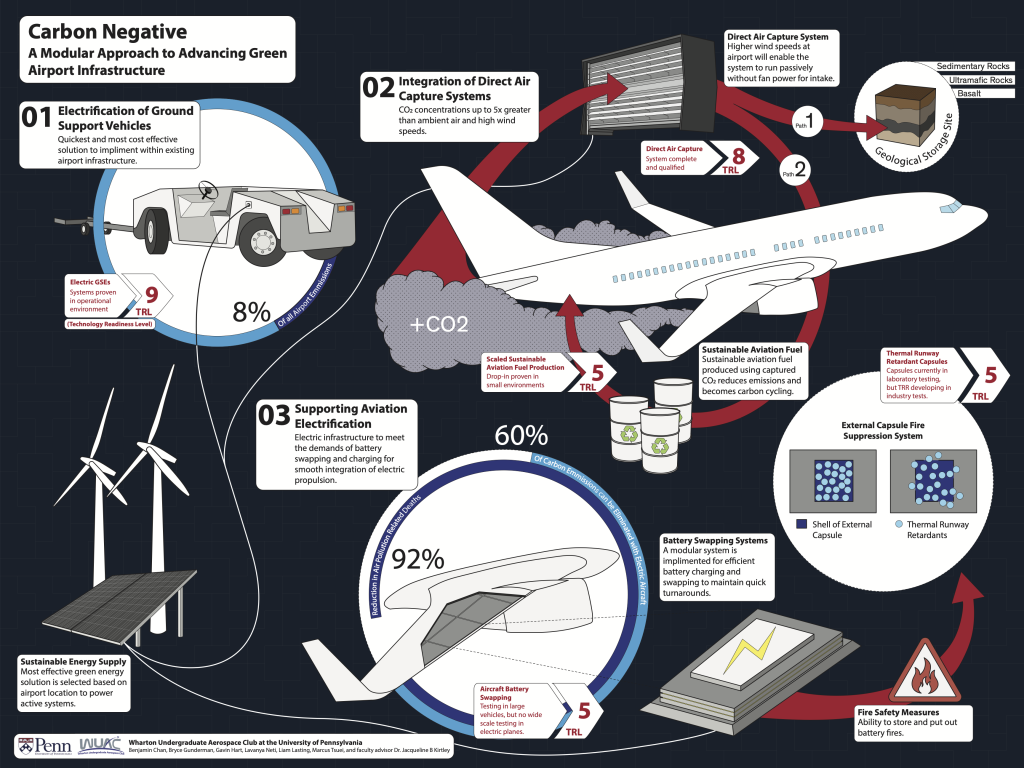 UNIVERSITY OF PENNSYLVANIA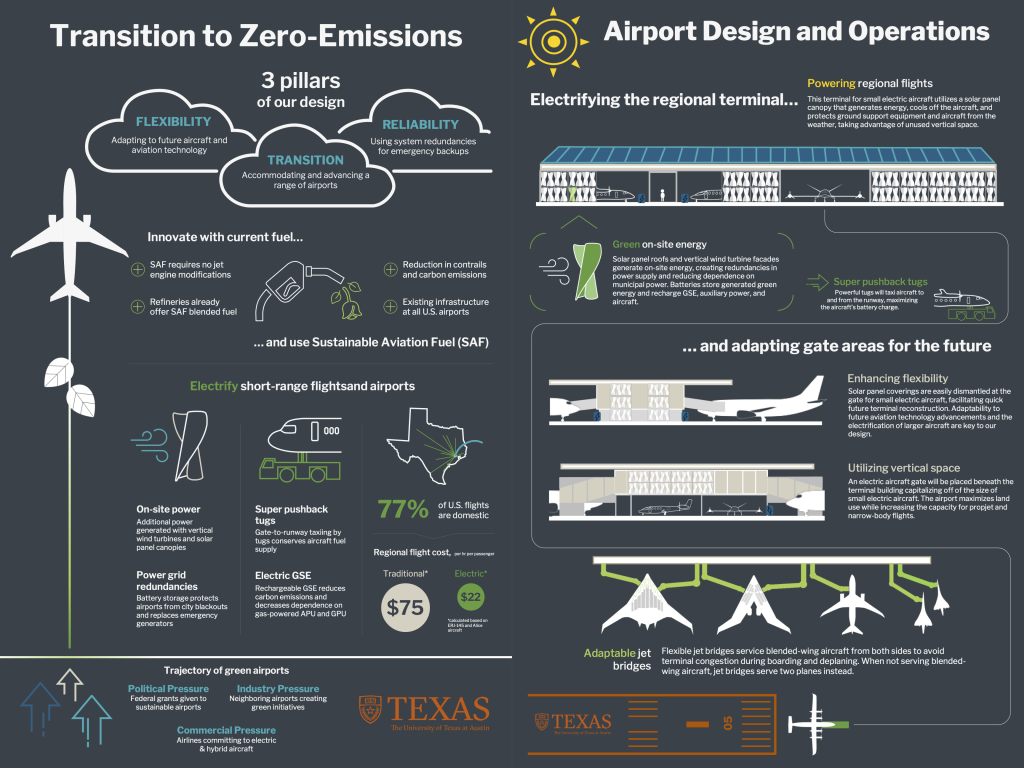 UNIVERSITY OF TEXAS, AUSTIN
Project Title: Bluebonnet Skies
Advisor: Dr. Shannon O'Brien
View Video

**BEST INFOGRAPHIC & PRESENTATION**
Invitation to present to Houston Airport System (HAS) and United Airlines FAA Terminal Renovation Projects