2023 Gateways to Blue Skies:
Clean Aviation Energy Competition
NASA's Aeronautics Mission Directorate (ARMD) has always been about improving aviation efficiency and safety, while reducing noise, fuel use and harmful emissions. For decades, NASA-developed technologies have contributed to making aviation more sustainable – environmentally and economically. Now, NASA is expanding research for sustainable aviation by developing and testing new green technologies and designs for next-generation aircraft, new automation tools for greener and safer airspace operations, and new sustainable energy options for aircraft propulsion. NASA is partnering with industry, academia, and other agencies through the Sustainable Flight National Partnership to accomplish aviation's aggressive climate change agenda.
ARMD's University Innovation Project (UI) funds university-led innovation to address system-level challenges in NASA Aeronautics' strategic thrusts, which guide the Aeronautics programs. This is done through NASA-complementary, independent, alternative, and multi-disciplinary research.
The Gateways to Blue Skies Competition (Blue Skies) expands engagement between universities and NASA's University Innovation Project with the intent to reach as many college students as possible. Submissions from ANY and ALL academic levels (i.e., freshman, sophomore, junior, senior, and graduate) and majors are highly encouraged and anticipated. The purpose of this competition is to encourage diverse, multi-disciplinary teams of college students to explore and contribute unique systems-level ideas and analysis of the source-to-flight lifecycle of future zero-emissions aviation propulsion energy sources.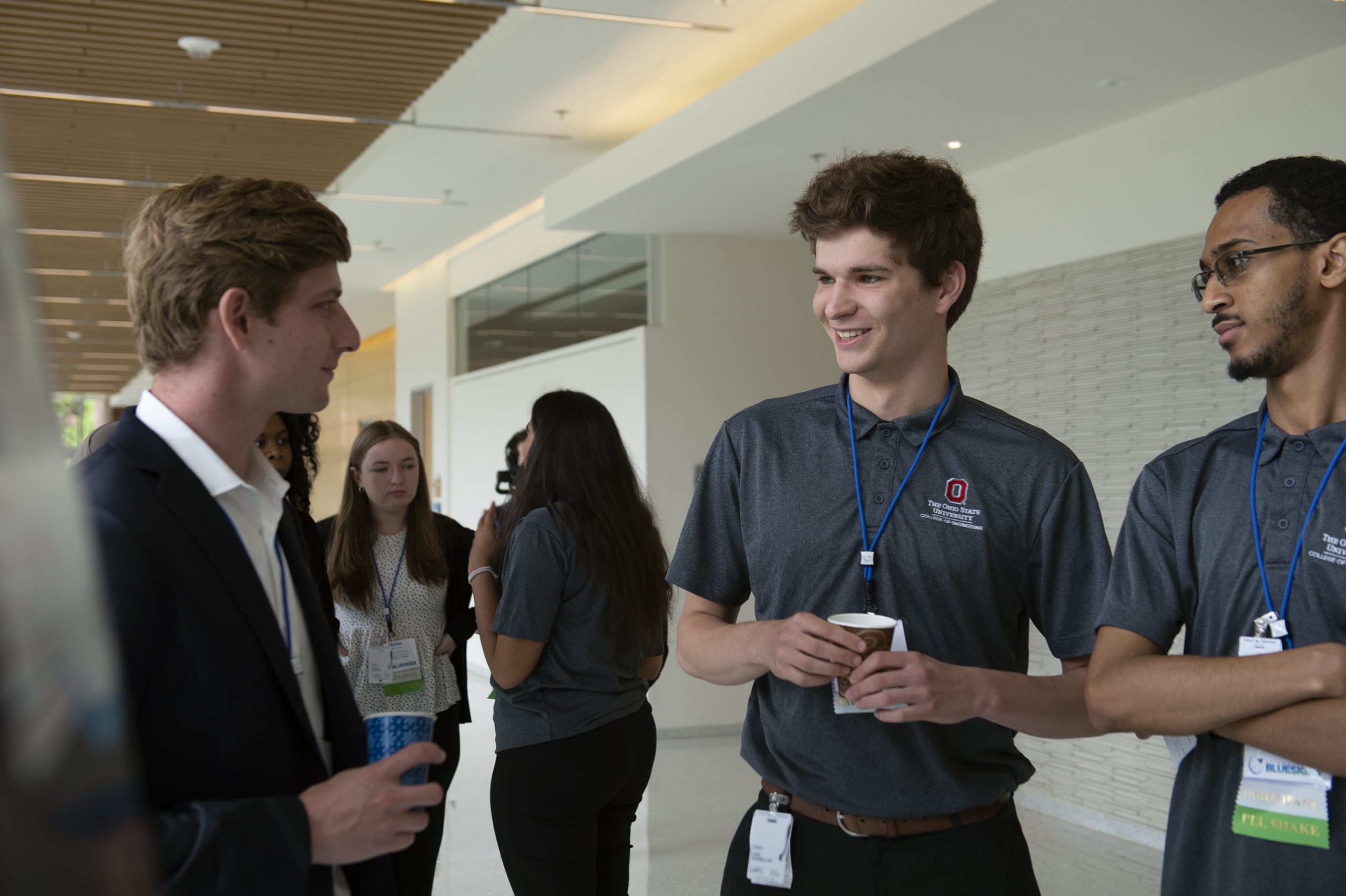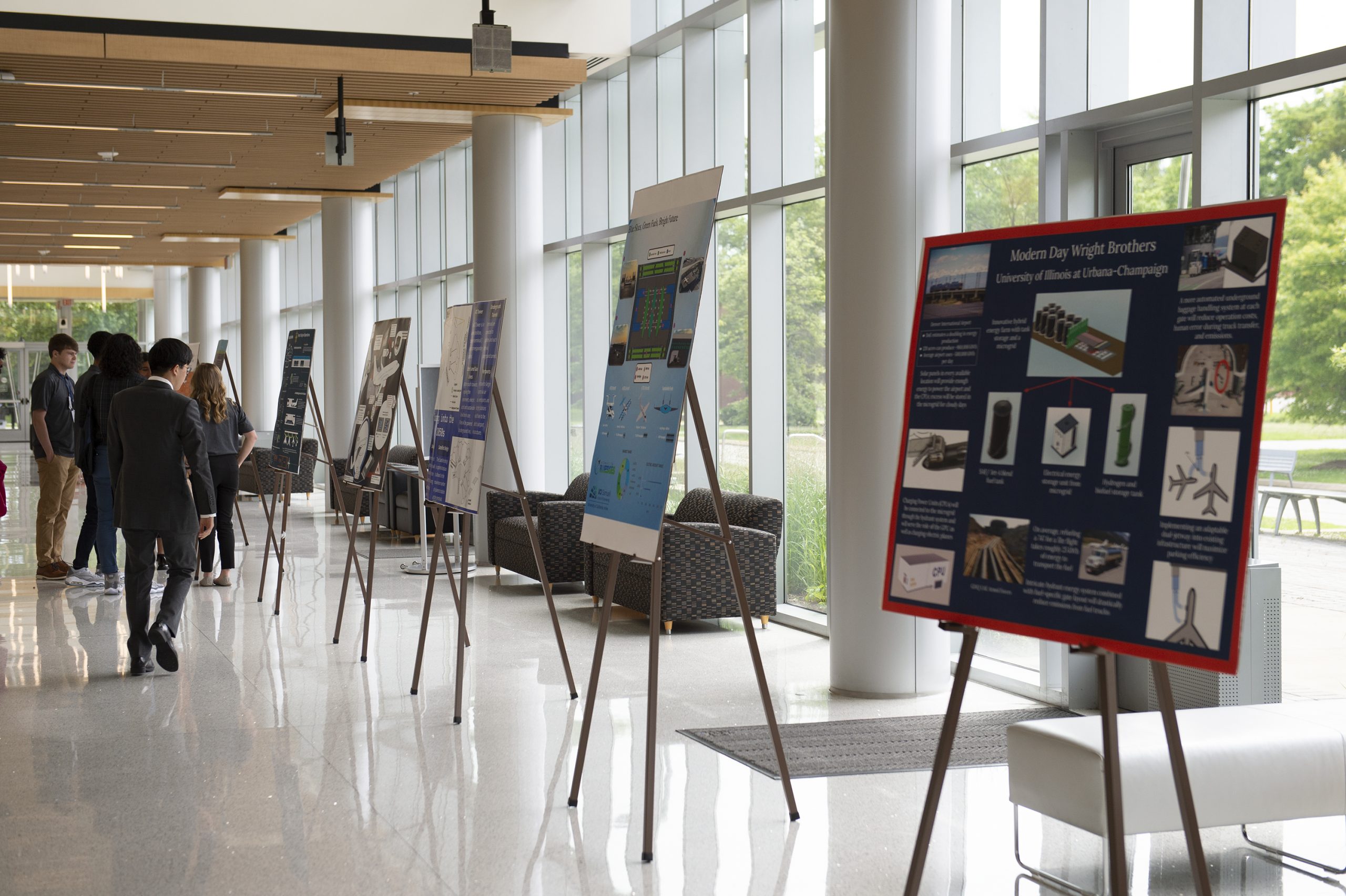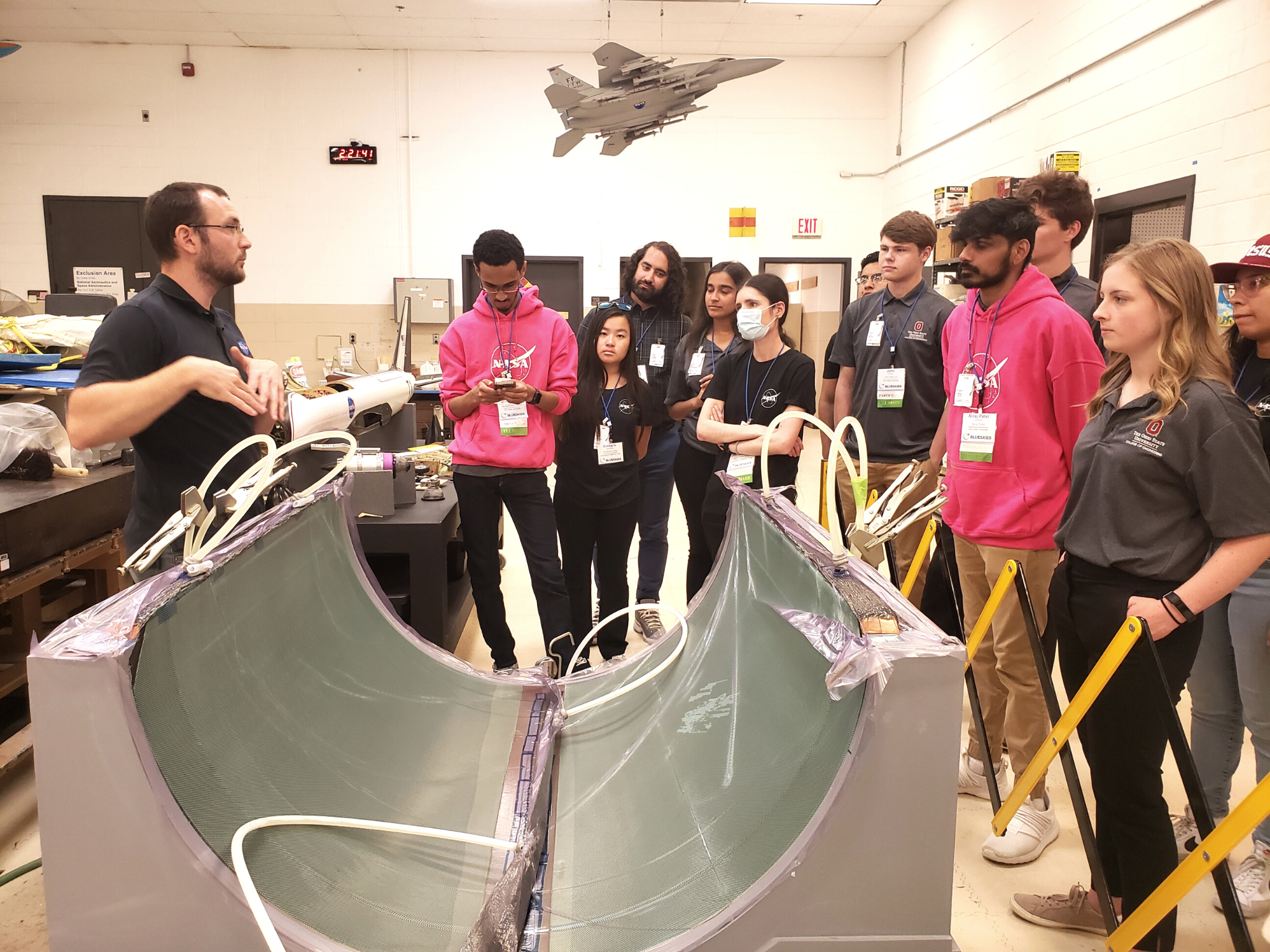 The 2050s aviation landscape will incorporate new technologies and designs that enable new aircraft to fly safer, faster, cleaner, and quieter. This future landscape includes the use of alternative energy sources to reduce climate impacts caused by aviation. These alternative sources could include a myriad of viable options beyond the popularly researched fully electric, liquid and gaseous pure hydrogen, the hydrogen fuel carrier, and liquid ammonia. NASA is particularly interested in energy sources that are currently less explored.
In the push towards climate-friendly aviation and emerging aviation markets, this challenge seeks to investigate alternate energy sources that, if developed further, could be a solution to major climate impacts due to aviation. By crowdsourcing potential new energy sources and analyzing the entirety of the supply chain's climate impacts, teams will help inform the "clean aviation energy" source of the 2050s. Teams are encouraged to research fuels that aren't currently mainstream or highly regarded as becoming mainstream in the future.
In the 2023 Blue Skies Competition, teams of 2 to 6 students will conceptualize the source-to-flight lifecycle of one potential clean aviation energy source of the 2050s, in terms of feasibility, viability, and environmental impact. This study starts with selecting a potential energy source that, under reasonable assumptions for propulsion and zero-emissions, can be applied to aviation. Teams should briefly overview the aviation landscape in which the selected energy source will be implemented. Teams should provide an assessment of today's technology, manufacturing, and supply chain readiness levels, and how the readiness timelines will need to proceed to achieve realistic application of the clean aviation energy source in the 2050s. The bulk of the analysis should be spent on assessing the source-to-flight lifecycle of the energy source, not the specifics of the storage/use of the energy source on the airplane or after flight.
Initial participation involves a conceptual study, submission of a 5-7 page proposal, and creation of a video summarizing the team's proposal. Based on the review of proposal submissions, up to 8 teams may be chosen to present their findings in a competitive review during the Gateways to Blue Skies Forum at a NASA Center next June. Each finalist team will receive a monetary award to facilitate full participation in the Forum. Internship opportunities with NASA's ARMD serve as the competition prize for members from the winning team.

All deadlines are at 11:59 PM Eastern Time unless otherwise indicated.
Date
Description
Rolling, until Feb. 28, 2023
Notifications of Intent (NOI) deadline
Submit an NOI
October 26, 2022
Deadline to submit Questions for Q&A Session
Submit a Question
November 3, 2022
3:30 - 5:00 PM ET
Q&A Session #1 for interested teams
January 26, 2023
3:30-4:30 PM ET
Q&A Session #2 for interested teams
February 28, 2023
11:59 PM ET
Deadline to submit Proposals and Videos via online upload tool
Submit a Proposal
March 28, 2023
Teams are notified of their selection status
May 1, 2023
Deadline for Hotel Reservations at Gateways to Blue Skies Group Rate
Forum Information
May 1, 2023
Deadline for Forum Registration and Payment for the Gateways to Blue Skies Forum
Forum Information
May 14, 2023
Deadline to submit Final Research Paper & Infographic
Submit Final Research Paper & Infographic
May 29, 2023
Deadline to submit Presentation/Chart Deck Files (Noon EST)
Submit Presentation Chart Deck
June 1-2, 2023
2023 Gateways to Blue Skies Forum at a TBD NASA Center