2024 Gateways to Blue Skies Competition: Advancing Aviation for Natural Disasters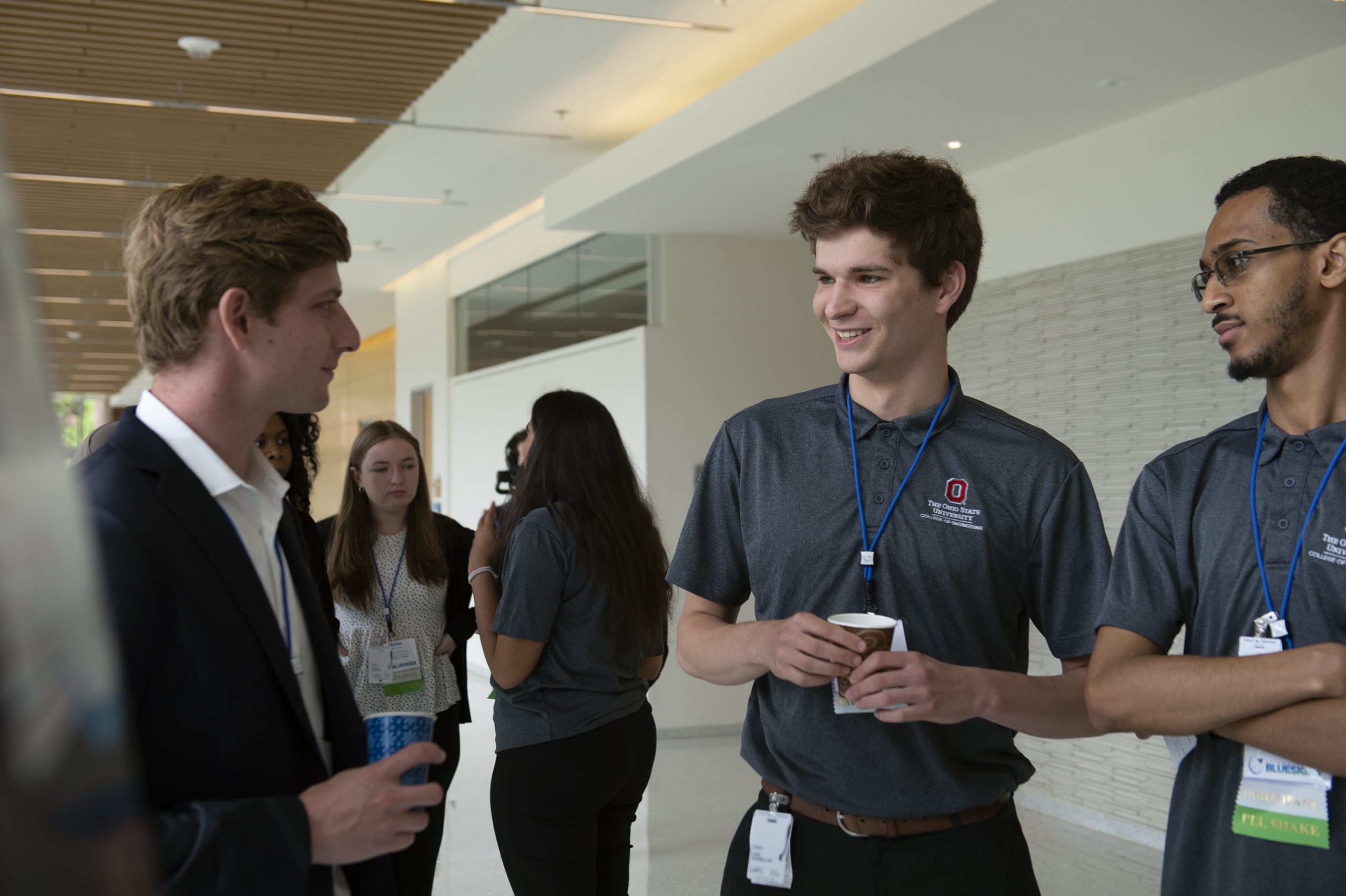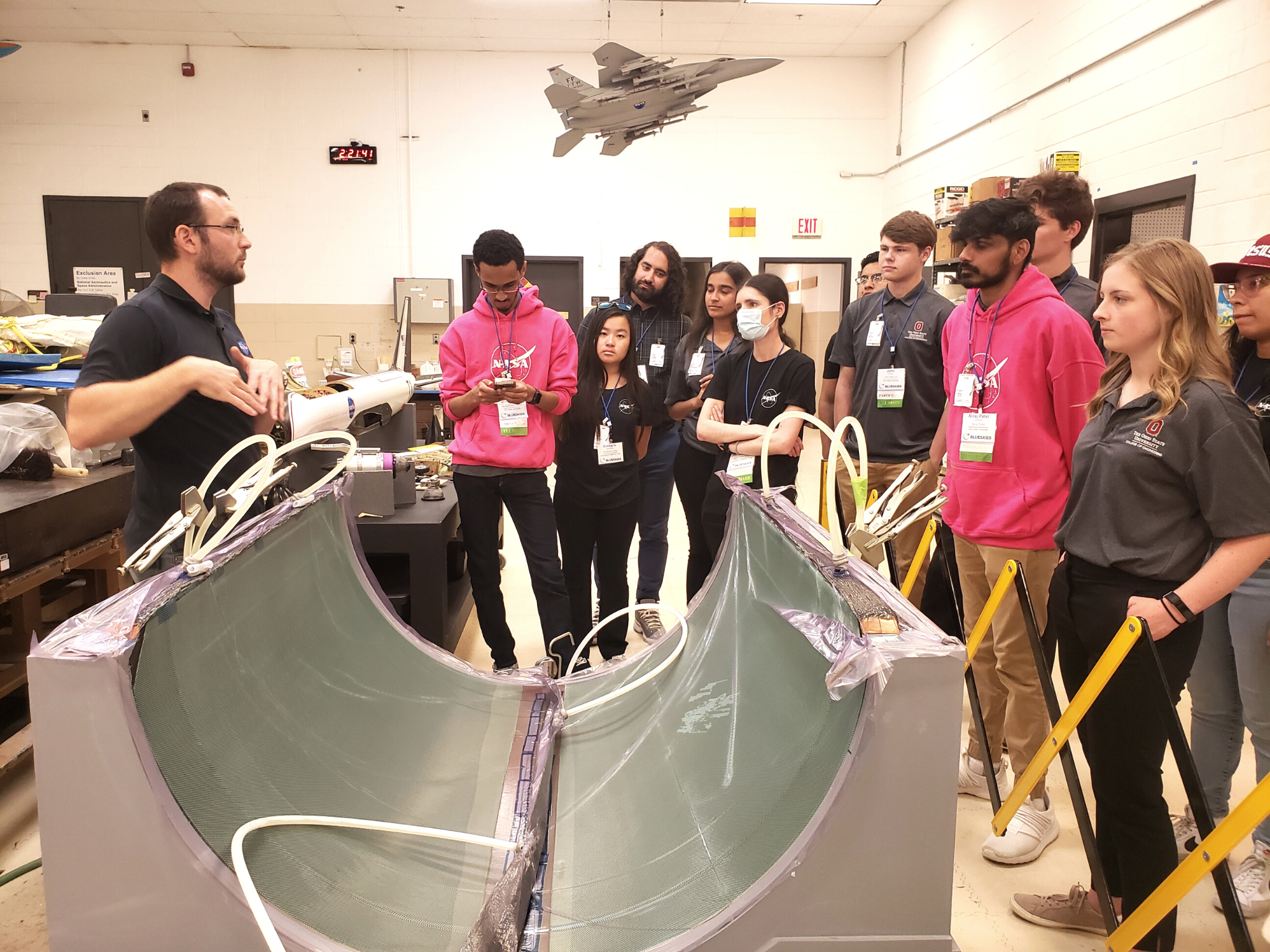 NASA's Aeronautics Research Mission Directorate (ARMD) conducts research that generates concepts, tools, and technologies to enable advances in our Nation's aviation future. ARMD programs facilitate a safer, more environmentally friendly, and efficient national air transportation system.
As a program within NASA ARMD, the University Innovation Project (UI) funds university-led innovation to address system-level challenges in NASA Aeronautics' strategic plan, which guides the Aeronautics programs. This is done through NASA-complementary, independent, alternative, and multi-disciplinary research. The main UI research opportunities include the University Leadership Initiative (ULI), the University Student Research Challenge (USRC), and the Gateway to Blue Skies Competition.
Blue Skies expands engagement between universities and NASA's University Innovation Project, industry, and government partners by providing an opportunity for multi-disciplinary teams of students from all academic levels (i.e., freshman, sophomore, junior, senior, and graduate) to tackle significant challenges and opportunities for the aviation industry through a new project theme each year. The competition is guided by a push toward new technologies as well as environmentally and socially conscious aviation.
As climate change increasingly influences the frequency and severity of natural disasters on a global scale, opportunities to contribute at the intersection of technological advancement, aviation, and natural disasters grow in both number and importance. NASA Aeronautics is dedicated to expanding its efforts to assist commercial, industry, and government partners in advancing aviation-related systems that could help prepare for natural disasters, lessen their impacts, and speed up recovery efforts.
In the 2024 Blue Skies Competition, teams will conceptualize, in terms of feasibility and viability, aviation-related system(s) that can be applied by 2035 to one phase of management of a chosen type of natural disaster to improve capabilities. Teams are encouraged to consider high-potential technologies and systems that aren't currently mainstream or highly regarded as becoming mainstream in the future.
Current technology utilized on or with aviation platforms for disaster management is often outdated. Opportunities exist to improve currently deployed systems and/or implement technologies or technology applications from other places to modernize aviation's capabilities in natural disaster work. Similarly, conditions exist along the gamut of natural disasters where improvements to existing aviation-based systems or new systems and technologies could greatly improve the impact of our natural disaster management. Examples include, but are not limited to:
artificial intelligence
remote sensing
reconnaissance
autonomy
robotics
data collection, management, and dissemination
airspace management to mitigate hazardous response conditions
rapidly identifying areas in need of relief
logistics and relief delivery
resource allocation and tracking
common or share operating picture (ground crews, pilots, incident command, etc.)
Initial participation involves a conceptual study, submission of a 5-7 page proposal, and creation of a 2-minute video summarizing the team's proposal. Based on the review of proposal submissions, up to 8 teams may be chosen to present their findings in a competitive review during the Gateways to Blue Skies Forum at NASA's Ames Research Center next June. Each finalist team will receive a monetary award to facilitate full participation in the Forum. Internship opportunities with NASA's ARMD serve as the competition prize for members from the winning team.

All deadlines are at 11:59 PM Eastern Time unless otherwise indicated.
Date
Description
Rolling
Previously Monday, October 16, 2023
Notifications of Intent (NOI) Submission Deadline
Submit an NOI
Wednesday, October 25, 2023
Deadline to Submit Questions for Q&A Session #1
Submit a Question
Thursday, November 2, 2023
3:30 - 5:00 PM Eastern
Q&A Session #1 for Interested Teams
Thursday, January 25, 2024
3:30-4:30 PM Eastern
Q&A Session #2 for Interested Teams
Tuesday, February 27, 2024

Deadline to Submit Proposals and Videos via online upload tool
Submit a Proposal
Tuesday, March 26, 2024
Teams are notified of their selection status
Monday, April 29, 2024

Deadline for Hotel Reservations at Gateways to Blue Skies Group Rate
Forum Information
Monday, April 29, 2024
Deadline for Forum Registration and Payment for the Gateways to Blue Skies Forum
Forum Information
Monday, May 13, 2024
Deadline to Submit Final Research Paper & Infographic
Submit Final Research Paper & Infographic
Monday, May 27, 2024
12:00 PM (Noon) Eastern
Deadline to Submit Presentation/Chart Deck Files
Submit Presentation Chart Deck
Thursday-Friday, May 30-31, 2024
2024 Gateways to Blue Skies Competition Forum at NASA's Ames Research Center